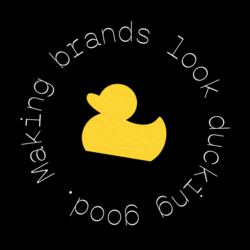 We do things that move brands forward
be mediàtic es una agencia boutique de comunicación especializada en marketing de servicios. Ofrecemos super poderes de marketing para empresas, instituciones y personalidades.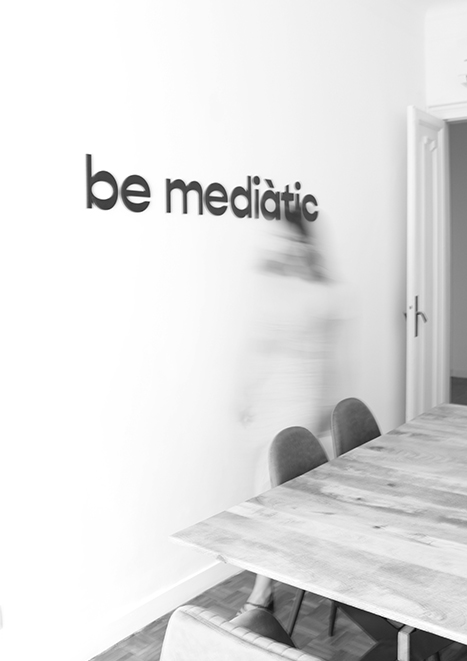 nos conectar las marcas con las personas, en la pantalla y en papel.
La incertidumbre como punto de partida. Los mercados no despegan porque son volátiles. Desaprender y desglobalizar para vivir en un mundo mejor. Más verde y más lila. La tecnología nos acorta el camino. Los datos guían a nuestra brújula. Navegamos entre corrientes de opinión. Tejamos redes significantes. Concebimos marcas con cuerpo y alma. Y comunicamos por existir.
El marketing ha dejado de ser patrimonio de las grandes compañías. No importa la dimensión de nuestros clientes. Pero nos gusta medirlo todo. Por eso, unimos todo el mundo de la creatividad y los datos para crear campañas de comunicación omnicanal.
creativity is our principle
Creemos que adaptarnos no es lo mismo que cambiar, que avanzar no es sinónimo de alejarse
que renovarse no significa renunciar a nuestros orígenes, a ser quienes realmente somos.
Somos una agencia boutique de Barcelona que habla en tu idioma. Estamos especializados en el marketing de servicios; en la creación de marcas llenas de significado; al fijar estrategias visionarias; al formar parte de tu equipo; al viralizar contenidos; al contagiar nuestra creatividad y crear mensajes llenos de inspiración; al crear experiencias que trasciendan hasta el más allá. Pero, sobre todo, hemos venido a echarte una mano para hacer aumentar tus ventas y fidelizar a tus clientes.
Venimos de dónde venimos y somos como somos. De la pasión de Gaudí, a la locura de Dalí. De la vaca ciega de Maragall a la plástica de Brossa. Del Loco por ti de Sau al temprano, temprano de Guardiola. Del xup xup de nuestros fogones en la esferificación de Adrià. Vivir es una fiesta de diablos y castellers. No vale hacer como Monzó y preguntarnos el porqué de todo porque venimos de dónde venimos y vamos hacia el cielo.