Together
we're extraordinary
Boutique agency
based in Barcelona
We are a boutique because we offer you a personal and exclusive treatment as the best way to guarantee the excellence of our client-agency relationship. If you are demanding, here you will find sensitivity, versatility, immediacy and attention to detail in all your marketing and communication projects.
You don't have to be big to start, but you have to start to be big

That's why we stand by you and you'll feel like we're part of your team.
Incrementa
Lladó Grup Consultor
Gabinete Hernández Vicente
Logic Data Consulting
Espai 114
Grup Excellence
Rdi Abogados
DudApp
Pymelegal
Optio
Humannova
Ètica
Managers Lab
Dandelia
Casanovas
People Solutions Consulting
People Strategy
Llambrich
STC Nedap
Happy Or Not
Testamus
Puck Produccions
Badalona Centre Internacional de Negocis
Transportalia
La Porta Blava
Zurich Schule
Granés Batxillerat
Sagrat Cor Sarrià
Marisa Yudes
Cordellas
Facultat Filosofia URL
Cantábrico
Yourmakeup Studio
Dale Carnegie
ISNIB
Sandance
Federació Empresarial de Badalona
Aemifesa
Fecavem
Gremi del Motor
Gremi d'Hostaleria i Turisme del Barcelonès Nord
Pimec
Unió Patronal del Metall
Col·legi d'Enginyers de Catalunya
Auditors Censors
Ajuntament de Badalona
Club Joventut Badalona
Festival Internacional de Filmets
AMIC
Congrés Interpirinenc de Mitjans de Proximitat
Shenzhen
Emotion sports
Erraema
Decowood
Construhogar
Inmovelia
Jaume Bougarrout
Romestone
011h
Idelive
Beso Beach
Bilbao Berria
Malamar
Can Carbó
Doña Cándida
El Cel
Sercotel
Bacallanaria Natàlia
Kalder
Es Mediterrani
The Lofttown
Happy Food Trucks
Festival Orígenes
Obreria de Santa Maria
Espinaler
Crumain
Gaudí Experience
Pastisseria Catalunya
Can Kiku
Laboratorios Menarini
Bimanan
Boutijour
Pureskincare
Revitalash
Perricone
UTH – Hospital Moisès Broggi
Investigació Germans Trias i Pujol
Quirónsalud
Naturhouse
Medik8
Clínica Arvila Magna
Ciutat del Motor
AR Motor
Covesa
Autoalmogàvers
Lesseps Motor
MB Motors
Masternou
Mastertrac
Romauto
TRV Garage
El Espacio de la Novia
Lolita Ceremonias
Mus Bombon
Fabre Gemmòlegs
Glòria Pardo
La Giraffa
Orocaja
Tuit Fashion Home
Accredited Member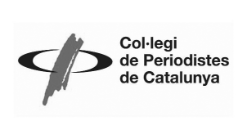 be

good

cool

nice

cute

huge

loud