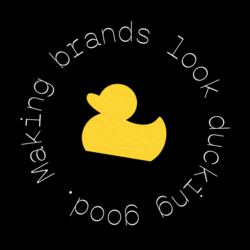 We do things that move brands forward
be mediàtic és una agència boutique de comunicació especialitzada en màrqueting de serveis. Oferim súper poders de màrqueting per a empreses, institucions i personalitats.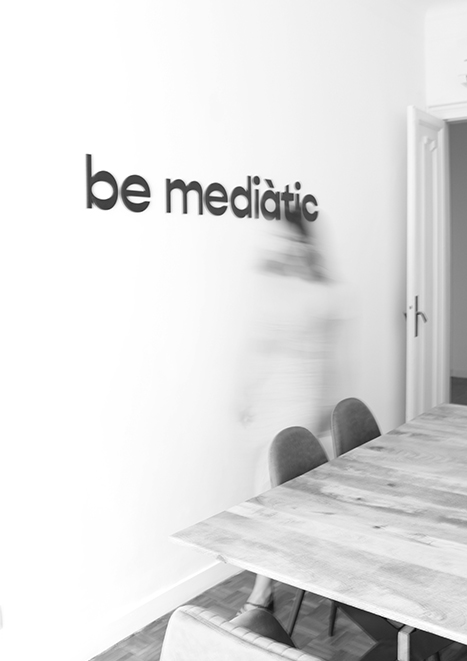 ens connectar les marques amb les persones, a la pantalla i en paper.
La incertesa com a punt de partida. Els mercats no s'enlairen perquè son volàtils. Desaprendre i desglobalitzar per viure en un món millor. Més verd i més lila. La tecnologia ens escurça el camí. Les dades guien la nostra brúixola. Naveguem entre corrents d'opinió. Teixim xarxes significants. Concebem marques amb cos i ànima. I comuniquem per existir.

El màrqueting ha deixat de ser patrimoni de les grans companyies. No ens importa la dimensió dels nostres clients. Però ens agrada mesurar-ho tot. Per això, unim tot el món de la creativitat i les dades per crear campanyes de comunicació omnicanal.
creativity is our principle
Creiem que adaptar-nos no és el mateix que canviar, que avançar no és sinònim d'allunyar-se
que renovar-se no vol dir renunciar als nostres orígens, a ser qui realment som.

Som una agència boutique de Barcelona que parla el teu idioma. Estem especialitzats en el màrqueting de serveis; en la creació de marques plenes de significat; en fixar estratègies visionàries; en formar part del teu equip; en viralitzar continguts; en contagiar la nostra creativitat i crear missatges plens d'inspiració; en crear experiències que transcendeixin fins el més enllà. Però, sobretot, hem vingut a donar-te un cop de mà per fer augmentar les teves vendes i fidelitzar els teus clients.
Venim d'on venim i som com som. De la passió de Gaudí, a la bogeria de Dalí. De la vaca cega de Maragall a la plàstica de Brossa. Del Boig per tu de Sau al ben d'hora, ben d'hora de Guardiola. Del xup xup dels nostres fogons a l'esferificació de l'Adrià. Viure és una festa de diables i castellers. No s'hi val fer com en Monzó i preguntar-nos el perquè de tot plegat perquè venim d'on venim i anem cap al cel.